< Back to Alumni List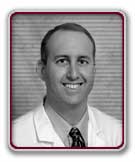 Carl I. Schulman, M.D., Ph.D.
Associate Professor, Surgery
University of Miami School of Medicine
carl@miami.edu
2006-2009 Cohort
Project Title: "Prevention of Elderly Pedestrian Injury"





About the Project:

This project aimed to analytically study elderly pedestrian injuries to identify risk factors for injury.

Biosketch:
Carl I. Schulman, M.D., Ph.D., M.S.P.H. is Associate Professor of Surgery in the DeWitt Daughtry Family Department of Surgery at the University of Miami. He is also currently Director of the William Lehman Injury Research Center and is the Associate Program Director for the Surgical Residency Program at the University of Miami.

Dr. Schulman earned his medical degree from the University of South Florida College of Medicine in 1995. He completed his training in general surgery and received additional training in trauma and surgical critical care at the University of Miami/Jackson Memorial Medical Center.

Certified by the American Board of Surgery in general surgery and surgical critical care, his prior experience includes a two-year NIH Research Training Fellowship looking at the complex issue of acute lung injury after burns. He also completed his Master's of Science in Public Health to enhance his current research interests focusing on the epidemiology of trauma and burns, especially as it relates to aging populations.

His current research funding includes a large multi-year project related to informatics, telemedicine and mobile education in trauma and critical care. He is also funded by the CDC investigating the use of in-car telematics to improve pre-hospital triage and transport of trauma victims. In addition, the evaluation of new technologies and methodologies in surgery and trauma is an ongoing interest.

His Physician Faculty Scholars Program project was entitled "Prevention of Elderly Pedestrian Injury" and employed the new case-crossover study design to investigate the risk factors associated with elderly pedestrian injuries. This project culminated in the recent successful defense of his Ph.D. in Epidemiology.